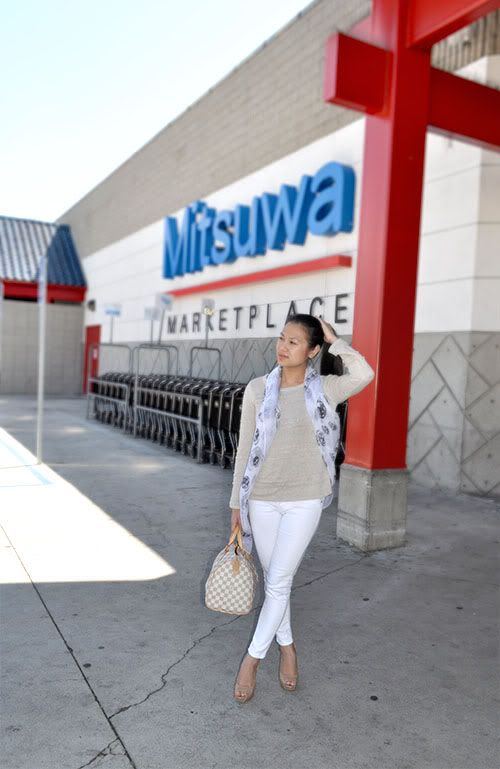 Mitsuwa Marketplace has always been my favorite place to eat and shop for Japanese food. The products at the "market" are always so clean, neat, and fresh, but a little bite pricey. The food court is also amazing! There are five mini food stores and all of them live up to their standards.
Sky Express serves Chinese Food. This place has been around forever! The food is decent.
Santouka has the best RAMEN in ORANGE COUNTY (PERIOD). I'm such a ramen addict! It was so good that I once ate here 5x a week ... kekekeke
Shio Ramen! If I were stuck on an island forever, and I could ONLY bring one dish! This would be it!
add an egg to double the joy ...
Don Don Tei is an expert in Japanese rice bowls.
The Salmon Rice Bowl! Both the rice and salmon were fresh and delicious.
I'm still craving for this.....
Sanuki Seimen Mugimaru is famous for their udon and tempuras.
The beef used to be good, but TODAY it was hard and blahh! I'm not too happy this time.
Beef Udon
Sorry! I looked like a ZOMBIE! I just rolled out of bed!